Public Health student draws inspiration from international competition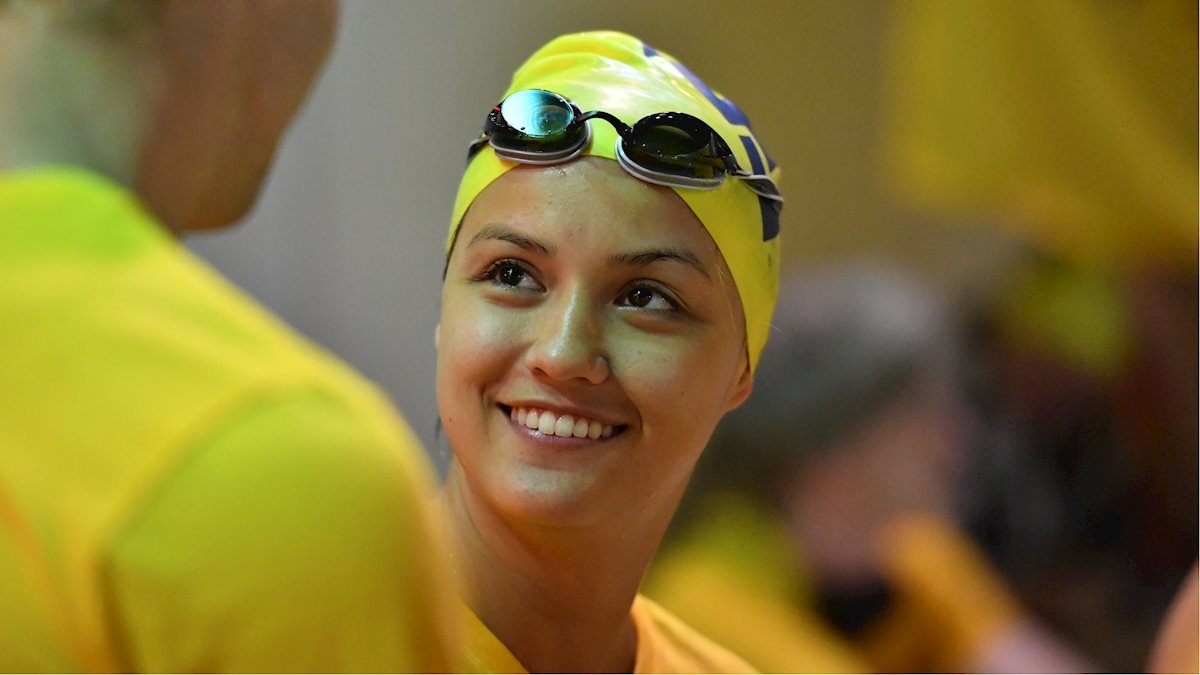 Giselle Gursoy is preparing for more than a career in public health. The West Virginia University School of Public Health junior is a member of the Swimming & Diving Team, and she recently had the opportunity to compete in the Pan American Games in Lima, Peru.
Held every four years since 1951, the Pan American Games welcomes more than 6,000 athletes from North, South and Central America to compete in summer sports. Affiliated with the International Olympic Committee, the event provides an opportunity for spectators to see future Olympians and new Olympic sports and some athletes have the chance to secure a qualifying spot for the Olympic Games.
In April 2019, Gursoy competed for WVU at the Area Pro Swim Series in Richmond, Virginia, qualifying for the Pan Am Games in the 100m freestyle, 200m freestyle and 400m freestyle. Following that performance, she was selected by Trinidad and Tobago's Olympic Committee to compete for the country in the Pan American Games. Raised in Toronto, Ontario, Gursoy's mother is originally from Trinidad.
With a personal goal of representing West Virginia University on a world stage, Gursoy's 10th place finish out of nearly 40 competitors put her in a strong position to be selected for the Tokyo 2020 Summer Olympic Games. After training on campus throughout the summer and school year, and competing for the Mountaineers, she will have the opportunity to better her trial times and world ranking during the Olympics Trials in Canada this coming April.
"The experience was crazy and amazing," Gursoy said of her first meet of such a large scale. "Most of the swimmers were previous Olympians from 2016 and 2012, so to be alongside them is really an honor, and I feel very blessed to have had the opportunity to race them. It was amazing to see different cultures blend into one 'athlete village' and make friends from all over the world while watching different sports."
That global community is part of what drew Gursoy to public health. She's always been interested in helping people on a larger scale, and her experience at the Pan American Games allowed her to interact with people from around the world and gain a different perspective of healthcare. This is something she knows will benefit her in the future as she pursues a career in public health, hopefully helping those across the globe.
"Learning from others about their healthcare systems shows me ways we can help make improvements in different countries, including our own. It was really interesting to learn different cultures and see countries working together."
-WVU-
jw/12/06/19
CONTACT: Nikky Luna
Director of Marketing and Communications
WVU School of Public Health
304.293.1699; Nikky.Luna@hsc.wvu.edu